Life Story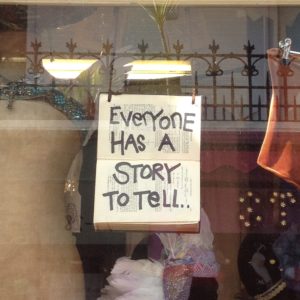 Welcome to Life Story.
I help people tell the story of their lives in their own words by creating audio recordings of their memories for them to keep and share.
Each audio recording is a Life Story.
Watch these short films to find out more about what a Life Story is, why recording and listening to Life Stories is important, and what happens when you order a Life Story –
Welcome to Life Story
Why record your Life Story?
Who records their Life Story?
What happens when you order a Life Story?
What are the benefits of recording a Life Story?
Why listening to someone's Life Story is important
A unique gift for yourself or someone you love
A Life Story is a unique, meaningful, and personal gift for yourself or for a loved one.
I record life stories for people –
who are celebrating a landmark birthday
who are celebrating a special anniversary
who have reached a new chapter in their lives
who are nearing the end of their lives or have been diagnosed with Alzheimer's or dementia
who have a desire to share the story of their life to their friends and family
who wish to leave a lasting legacy
The gift that keeps on giving!
I am passionate about helping people tell their stories and love to record life stories.
When you give someone the gift of telling their life story you are giving them a space to share, the experience of being truly listened to, and something special that they in turn can give to their loved ones – the gift of sharing their life.
A Life Story gives the person you love the opportunity to tell a story they might not have told before, to celebrate and remember fondly the paths they have taken, the events, and relationships that have shaped their lives.
Memories that will fade with time can be re-lived and shared again and again.
You are giving them the assurance that their memories, wisdom, and family history will not be lost or forgotten but cherished and preserved for many years to come.
A gift for someone you love
By giving a Life Story experience to someone you love and deeply care for, you are giving them –
the opportunity to reflect on their life and re-visit significant events and relationships
the opportunity to celebrate their life
the feeling of being valued
the experience of being truly listened to
an acknowledgement and validation of their experience and place in the world
the ability to pass on family history before it is lost or forgotten
a way to share their wisdom
a gift to give to their family – memories and knowledge to cherish and pass on
a unique legacy
 Reminiscing your life allows you to walk down the many paths in your mind, opening doors to cherished memories and forgotten memories, entering old rooms that were once rich, comfy, and full of life. Having someone guide you through this journey, supporting and listening to you, allows those doors to be re-opened once more.
A gift for the whole family
A Life Story is not only an unforgettable gift for the person you love, it is also an investment for you, your family, and the generations that follow. 
When a Life Story is shared –
you can know your loved one better, understand them better, and create a stronger connection
it encourages new conversations and the recollection of other memories and shared experiences in your family
it becomes a priceless and most treasured possession when your loved one dies, providing comfort and joy when you hear their special and familiar voice again
your family history will be preserved and passed through the generations
 It's in the tiny details – when we miss people, we long for those tiny details that our own memories no longer sharply remember.
So you've found the perfect gift, what next?
There are two Life Story packages to choose from to reflect your budget and wishes – Basic and Premium.
The Premium Life Story is my flagship product and includes both a Life Story audio recording and a beautiful high quality photobook that the recipient can hold in their hands, spend hours enjoying, and keep forever.
Life Story PREMIUM for £397
includes –
a pre-session introduction call to discuss what areas and themes to focus the Life Story on
the Life Story recording session
a photo shoot
the Life Story audio recording (on a USB flash drive and as an mp3 download)
a beautiful photobook featuring vintage photographs and photos from the Life Story shoot with specially chosen text from the Life Story recording
Life Story BASIC for £249
includes –
a pre-session introduction call to discuss what areas and themes to focus the Life Story on
the Life Story recording session
a portrait photograph
the Life Story audio recording (on a USB flash drive and as an mp3 download)
(Please note that fees are dependent on distance of travel and expenses)
To find out what happens at a Life Story recording session and what a Life Story sounds like, please click here
To book a Life Story and discuss how I can help you, please call me on 07444 519506 or email me at vaska@lifestorytelling.co.uk 
A few things about me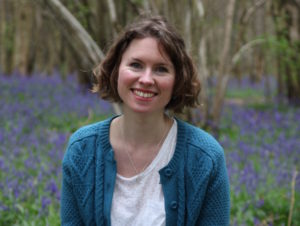 My name is Vaska and since before I can remember I've been fascinated by people and their lives. I love discovering those little details and events that help shape a person.
I love to help people tell their stories through recording life stories and making audio documentaries, conducting in-depth interviews, recording podcasts and audio portraits. You can check out some of my other work at The Curious Cat
I am a sensitive and intuitive interviewer and have been recording life stories for many years. I have extensive experience of working with a diverse client group and am highly skilled at establishing rapport and creating a relaxed and informal environment where people are able to talk honestly and openly.
I am ethically sensitive and non-judgemental and strongly believe in giving people a voice, and in the value that telling one's own story has – both for the individual and for the community.
I have both the people skills and the technical abilities to help people tell and share their stories in a way that is tailor-made for them.
What people have said about me and Life Story – 
I admit I was apprehensive but Vaska has an amazing relaxed manner and very quickly made me feel comfortable and at ease. What followed was a wonderful trip down memory lane.
It is something our children, grandchildren and future generations will be able to cherish forever. Thank you so much Vaska!
We decided to ask Vaska to record our Mum and her lovely voice recounting what she could remember of her life in her village. We are so glad we did. Mum is now 87 and some of her stories are losing their clarity, so listening back to her recordings have given us all, Mum included, lots of laughs. Listening to them always stimulates new thoughts and memories for her, which are invaluable for us.
I am really passionate about recording life stories and am more than happy to discuss my work with you if you'd like to find out some more before booking a Life Story.
A Life Story is a unique gift – it is an experience to cherish and a legacy to treasure.
To book a Life Story for yourself or someone you love, please call me on 07745 152741 or email me at vaska@lifestorytelling.co.uk